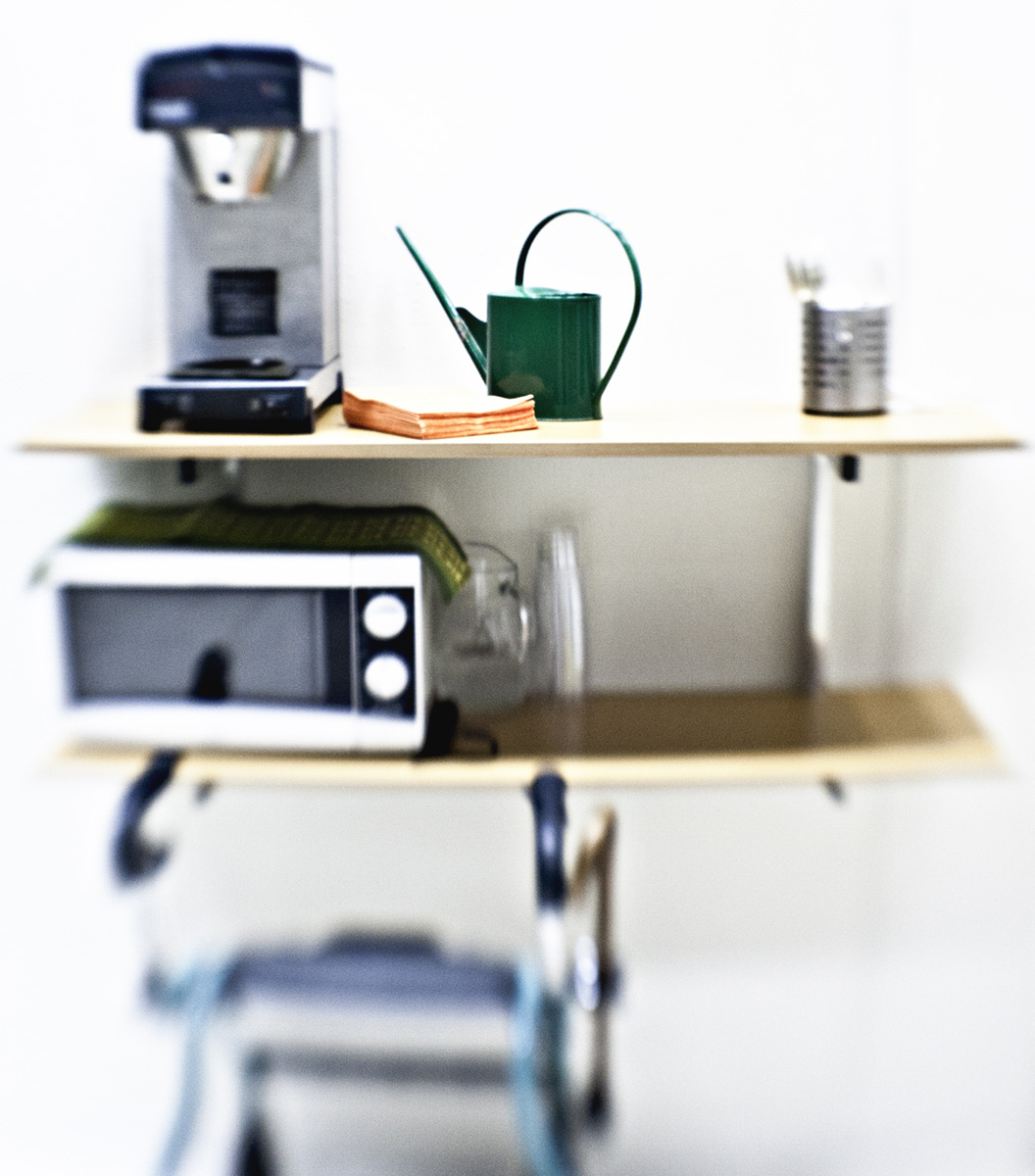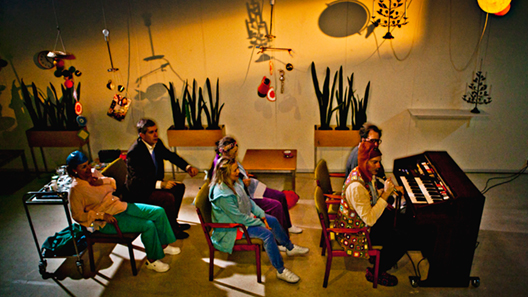 Photographer: Peter Lloyd
Esther
SCENOGRAPHY & COSTUME DESIGN BY JOHANNA MÅRTENSSON
Regionteatern Blekinge Kronoberg, 2011
Esther is forced to visit her grandmother on the nasty retirement home, where they meet in joint fantasies and playfulness. I created a stylized realistic room in a retirement home , where all the mundane and ordinary objects were linked to an intricate wire system that pulled up all the items and transformed them to mobiles in the air as they created a flight in their fantasies.
Tråkigt har man dock inte som publik. Skildringen av ålderdomshemmet har en ruggig tonträff, fast omvänt, som i en skrattspegel. Lite som att dimpa rakt ner i en tecknad film. Fantasin i föreställningen tycks outtömlig, och går hand i hand med pjäsen. För det som brukar förknippas med höjden av tristess, ålderdomsvården, besegras här av just fantasins värld och livsdrömmarna.
Nummer
English
You are never bored as an audience. The portrayal of an old age home has a ruffled accuracy, but in reverse, like a laughing mirror. A bit like entering straight into a cartoon movie.The imagination of the show seems inexhaustible, and goes hand in hand with the play . For what is usually associated with the height of boredom, the old age care , is defeated here by the very world of imagination and dreams.