Drömställe – Clowner utan gränser
by Johanna Mårtensson
Drömställe
SCENOGRAPHY & COSTUME DESIGN BY JOHANNA MÅRTENSSON
Johanna Mårtensson and Sigyn Stenqvist
Tobias Hagström-Ståhl and Isabelle Oldenqvist
A performance inspired by the feelings, desires and dreams that the three clowns were confronted with in the shadow of the tents of the Za'athari camp. Together with the audience they investigate situations of seclusion and the urge for freedom, they dream about happiness and they seek community.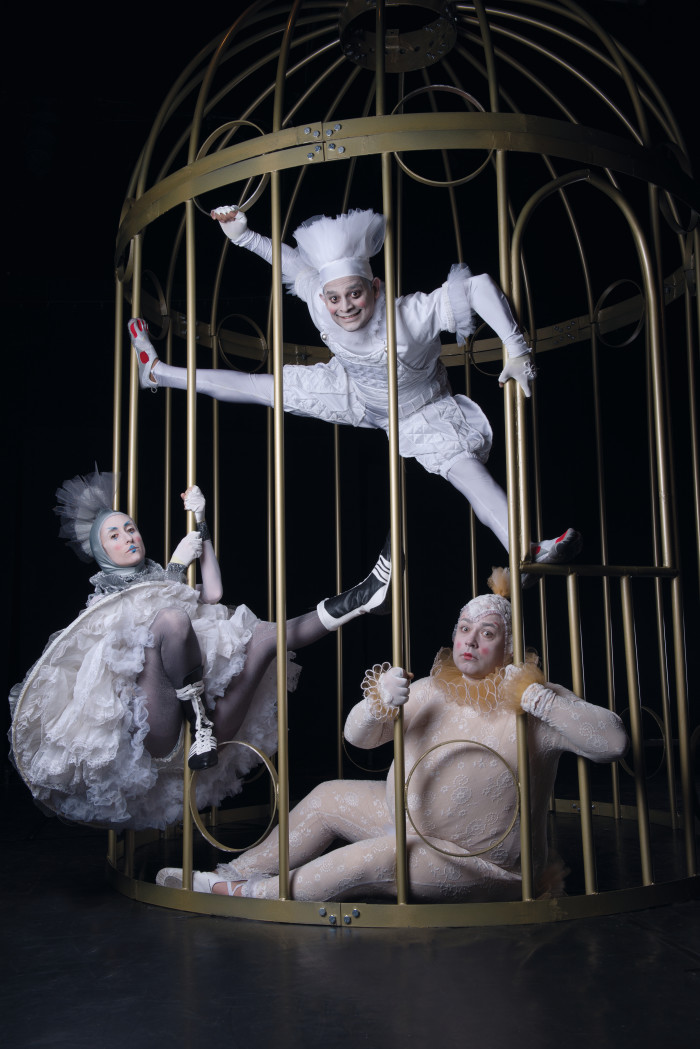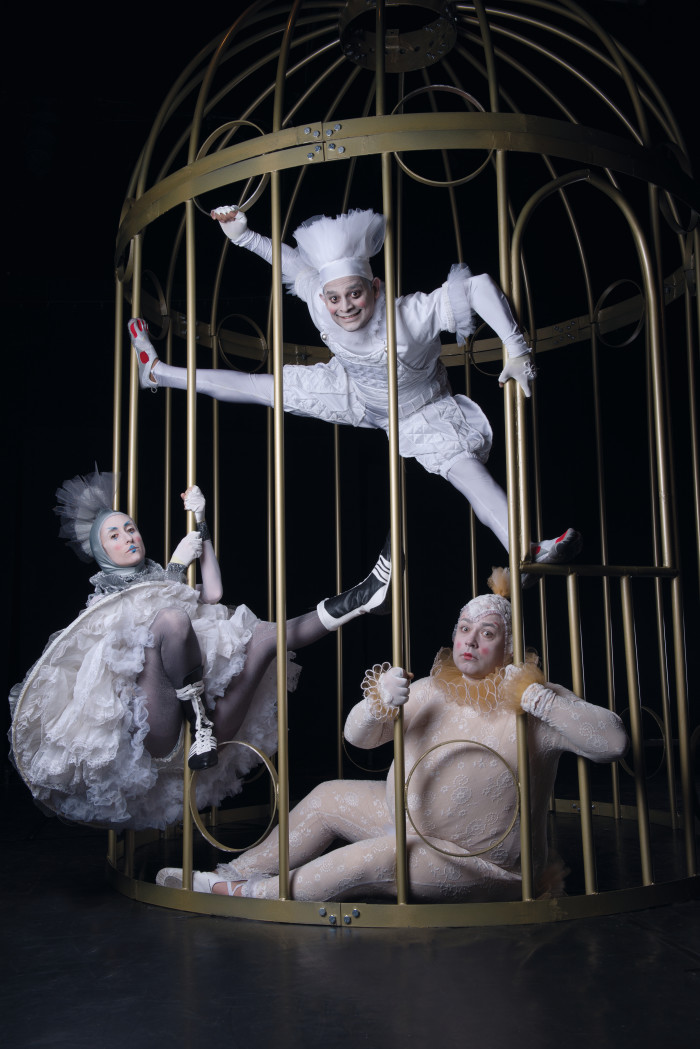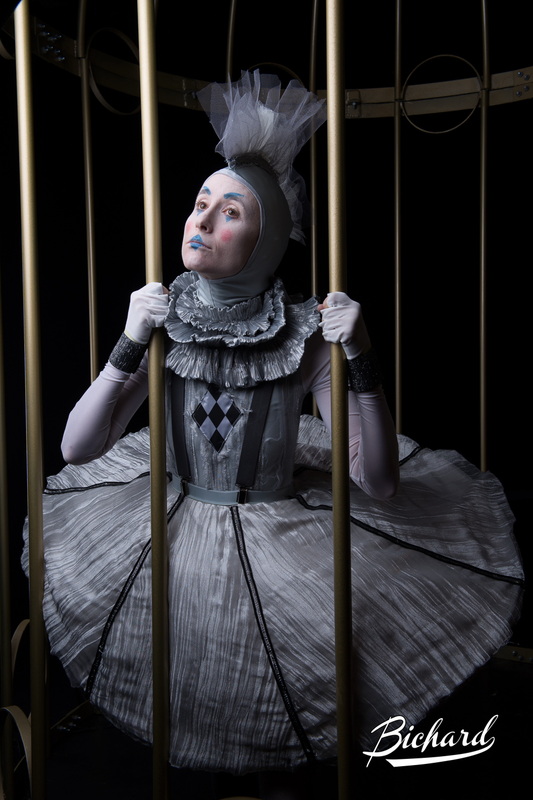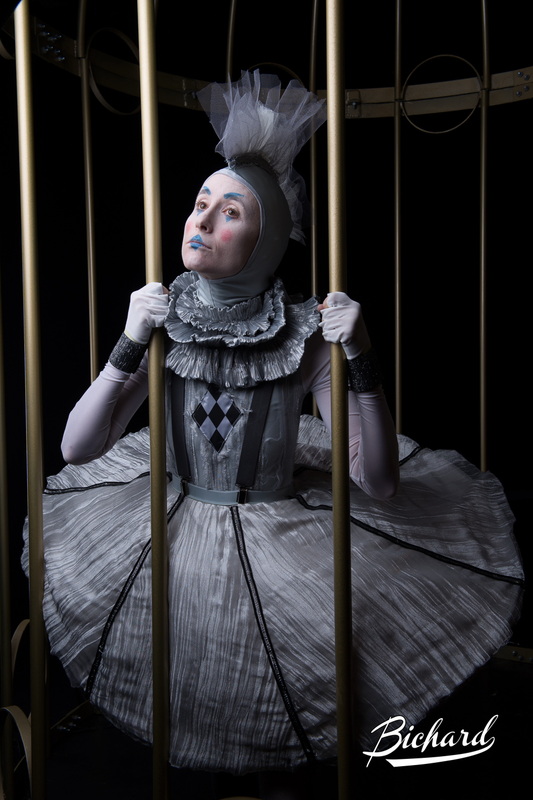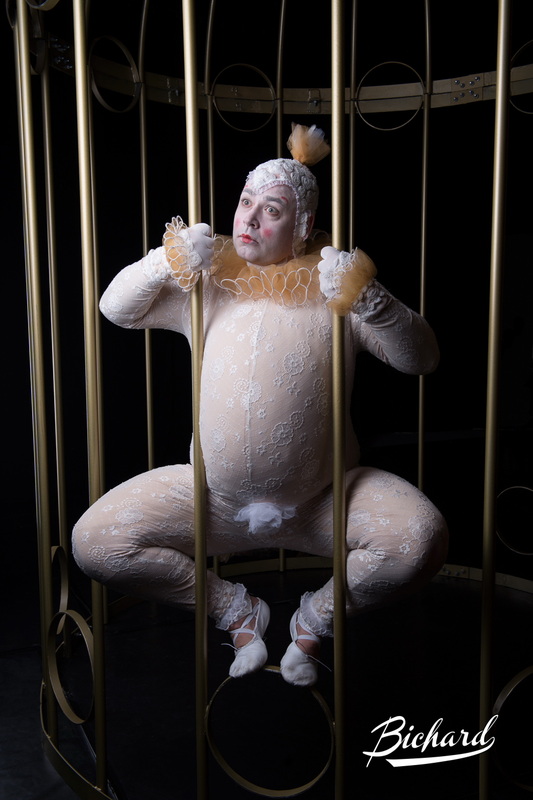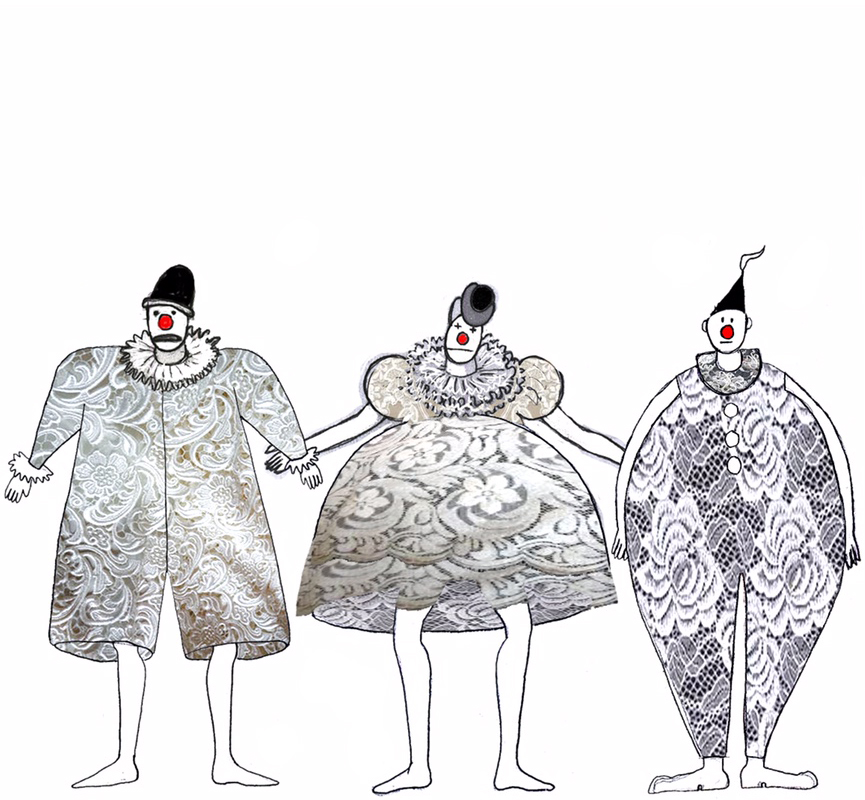 Photographer: Jean Paul Bichard
Sketch: Johanna Mårtensson
Föreställningen Drömstället fyller allas våra sinnens hunger med på ett lekfullt och övertygande sätt iklädd överdådig kostymfest, spännande enkla sceniska lösningar och generös yrkesskicklighet.
Utvalda till BIBU 2014, Juryns motivering
English
The show fills all our senses with a playful and convincingly dressed lavish costume party , exciting, simple scenic solutions and generous professional skills.